2020 has just started, but what will it bring us? Marketing professionals are racking their brains once again over the question in which marketing channels to put their budgets into.
We have summarized the trends that are emerging in the digital industry for 2020:
1. Content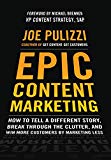 Marketing managers continue to place great hope in the topic of content marketing. As before, content is king! By spreading relevant content, large increases in sales and new customer acquisition can be achieved. What matters is that the content is good. When is content good? Whenever your customers meet a specific need, i.e. if the content is useful, the customer is tempted to continue reading, to look further, to click further and, ideally, even to recommend it. Above all, user-generated content is in focus and reaches the desired target group. According to talkwalker's ebook "Use Social Media Trends 2020 for your own digital strategy", with surveys of more than 50 marketing professionals worldwide, 90% of consumers say that authentic, user-generated content influences their purchasing decisions. A stronger focus on authenticity and relevance in content marketing helps customers to win and retain.
2. Search engine marketing – next level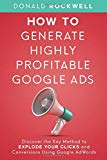 Advertising via search engines is getting smarter. There have been a number of innovations in the advertising market in recent months. With Smart Ads, ads tailored to users are created and displayed with the help of artificial intelligence. These advertisements include not only the individual properties of the user, their modes of use, but also their specific situation and advertise accordingly. Responsive Search Ads, for example, enable the automatic generation of new ads, Dynamic Search Ads improve the thematic fit of the ads, and Smart Bidding helps to set specific goals and submit adjusted bids depending on the predicted probabilities. In 2020, Google will continue to expand its strategy to make ads even smarter.
3. Email marketing
Email marketing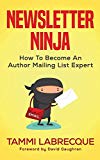 is and remains a top topic. Addressing the target group and customers directly is a highly effective way of conveying your own advertising message and is associated with low costs. A quarter of all sent newsletters and transactional emails are opened. These are the results of Inxmail's latest email marketing benchmark study 2019, which provides detailed evaluations of opening, click and bounce rates and reveals differences in the B2C and B2B areas. Mailings in B2B (27 percent) and B2C (26.9 percent) were similarly successful. The greatest success in opening rates was achieved by marketers in the "Art & Culture" sector (47.5 percent), followed by "Insurance" (38.6 percent) and companies in the "Vehicles & Parts" sector (36.5 percent). Email marketing will gain even more importance in the marketing mix in 2020 and rise to the top of the channels used.
Conclusion
In summary, it can be said that the above-mentioned trends are almost perennial favorites in the industry, but it is still worthwhile to focus even more on content, SEM and email marketing in 2020.
Would you like to further expand your email distribution list and open up new customers? Let's talk about it. We will gladly make you an individual offer. You can reach us by phone at +49 40 890 66 33 09 or by email to media@e2ma.biz.