A branded campaign provides exclusive leads!
An exclusive branded campaign is an excellent way to generate first-class, target group-specific leads. Since we are specialists in lead generation, we have already worked with various selected partners in the past and created branded campaigns. The brand is presented in various forms of advertising (e-mail, display, social) and this way we can acquire even higher-quality leads with a high level of continuity.
Together with DPV Deutscher Pressevertrieb GmbH, for example, we successfully implemented a competition for Mickey Mouse's 90th birthday: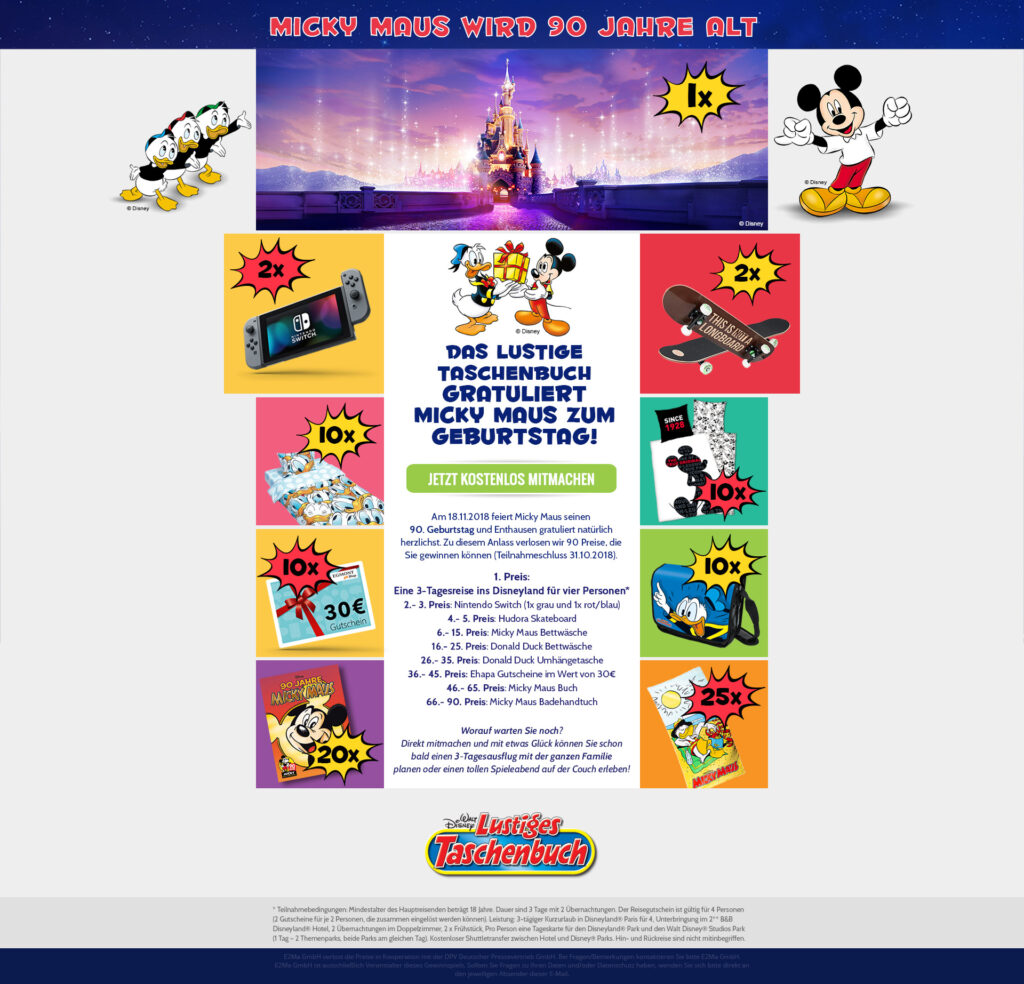 We also currently have a cooperation with FTM Freizeit- und Trendmarketing GmbH & Co. KG and are giving away hotel vouchers: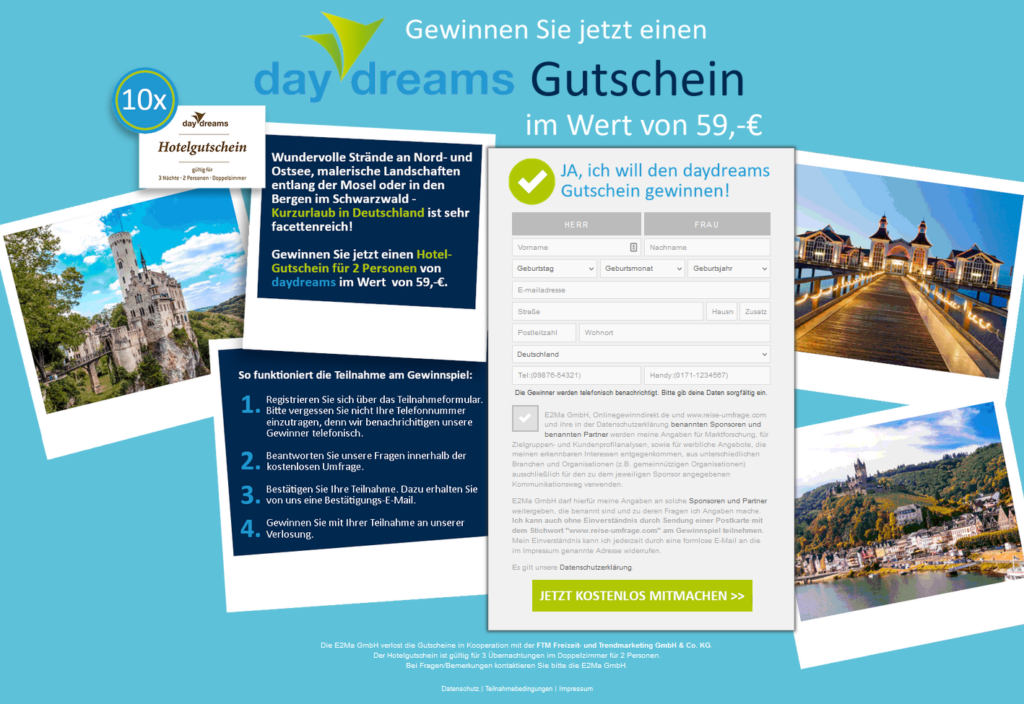 Are you also interested in exclusive, target group-specific leads? A branded campaign is a tailor-made offer. So please ask us about your options. You can reach us either by phone on +49 40 890 66 33 61 or by email to info@e2ma.biz.
Is e-mail marketing better for new customer acquisition than social media marketing?
In recent years, the cost of advertising, especially on Facebook and Instagram, has increased enormously. And although it now takes up a large part of the budget for most customers, more and more are using the old e-mail marketing, which has shown a relatively stable price development in the last years.
In this article and in the interesting comments, you can read that for many advertisers, email is used more for traffic and conversion and social media for awareness. Of course there is a difference between working with your own lists or renting double opt-in distributors. But the difference can often be clearly seen there. This is also confirmed to us by the customers who book again and again.
For everyone who would like to send a campaign (again) on our own lists, we are offering a 10% discount on all new orders in April. Please contact us for more information via info@e2ma.biz.
OMR 2022, 17th and 18th of May in Hamburg
… if you are there too, then let's meet on site!
Our managing director, Harold Wolf harold.wolf@e2ma.biz, and our colleague, Alexander Roggenkamp ar@kioskmail.de, will be there on both days and would be happy to talk to you.
Get in touch immediately by e-mail and we will make an appointment with you.
It's almost that time of the year again: Easter is just around the corner.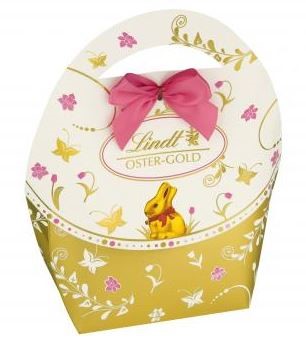 The Easter Bunny may even have an Easter egg for you! So be sure to take part in our Easter Gold competition and secure your chance!
We are giving away 10 Lindt Easter Gold packages to all participants. All you have to do is click on the "Click here" button (see below) and send the e-mail to be entered into our prize draw. If you have won, we will contact you and ask for the address where we should send the package.
We are also on social media
We are also represented on Facebook, LinkedIn and Xing. If you are interested, just have a look. Simply click on the icons: